Election Notice 2019
Date Posted: Thursday, December 20th, 2018

The Town of Camden 2019 Election

One (1) council seat with a term of three (3) years.

2019 Solicitation of Candidates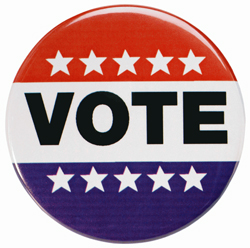 Election will be held on Saturday, February 23, 2019, noon to 8:00 PM at the Town Hall
1783 Friends Way, Camden, DE 19934
Identification for verification of identity and residency is required.
Town Hall will remain open until 8:00pm Wednesday, January, 16th, 2019.
Absentee Ballot Public Notice
AVAILABLE:
1 COUNCIL SEAT – 3 year term
To Register To Run
Packets are available at Camden Town Hall – 1783 Friends Way, Camden, DE 19934
Municipal Election Information for the State of DE document
Visit elections.delaware.gov then select "For Candidates".
Which form to file to run for office
If you would like to run for office but are not sure which form to file, please contact Town Hall (302)697-2299.
Certificate of Intention
See "Which Form to File to Run for Office" to obtain forms.
Note: forms selection depends on amount you intend to spend on your campaign.
Withdraw from the Election
If you have filed a Certificate of intention or a Statement of Organization and you wish to withdraw from 2019 Municipal Election you must file a withdrawal form with the Town of Camden.
Tags: Camden, Camden Delaware, Election Notice, Town of Camden, Vote