Mayor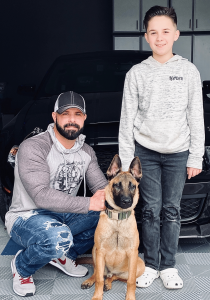 Greetings and welcome to the Town of Camden's website. I have actively been the Town of Camden's Mayor for five terms now. I thank each of our residents for the confidence they have displayed by electing and reelecting me to this position. Please know that I take the duties of this office very seriously, always keeping Camden's residents in mind with every decision that I make.
We are very fortunate here because Camden is a colonial town with rich history dating back to the 18th century. We pride ourselves in being part of the Harriet Tubman Underground Railroad, a safe haven for those pursuing freedom.
Additionally, because of our central location in the First State, we are near many points of interest that can be visited without expending long periods of time. The state capital, Dover, is just to our north, the Dover Air Force Base just to our east, and the cities of Baltimore, Philadelphia, and Washington, D.C. only require approximately a two hour drive to visit their tourists' attractions. And our closeness to the Delaware and Maryland beaches also is an advantage that Camden's residents possess.
So, if you are considering a move for your family or business and have any questions, please don't hesitate to call our town staff at (302) 697-2299. We will be glad to assist you in any way possible. We are very proud of our town and enjoy promoting it. We take pride in sharing what we are fortunate to experience every day. Thank you for visiting our website. And thank you for allowing me to serve as your Mayor.
Warmest regards,
Justin T. King
Mayor